Poppy is from Croydon and studied Art Foundation at Oxford Brookes University.
Poppy was a member of the External Events Committee and a student rep, also undertaking an internship with Southampton University as a Creative Workshop Assistant. She was a frequent attender of 'Bad Poets' and 'Bad Weather,' also working at a local bar.
Exploring the portrayal of the everyday, mundane and overlooked, my practice involves drawing with widely accessible media such as paper and pens, which is then photocopied and folded into zines – non-professional, small-circulation publications. My desire to make my work accessible to a wide audience has led me to utilise lo-fi materials, also exhibiting in a wide range of environments, leaving my zines in public spaces, handing them out and selling them at art events. The easy duplication of zines allows me to reproduce them cheaply and quickly, selling them at affordable prices or distributing them for free, thus furthering their reach. By working outside the confines of typical art spaces, my art defies the prestigious status that contemporary art is often given. Exploring different methods of making, using narrative, drawing and text, I explore how viewers respond to the mundane.
During the lockdown, my work has further responded to my experiences, through the creation of daily lockdown drawings documenting the time period and production of a series of 'Quaranzines'.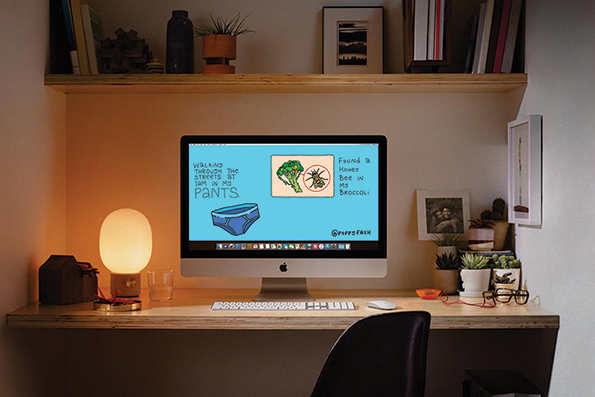 Symposium session: