Emma is from Colyford, near Lyme Regis in Devon. She did A-levels at Colyton Grammar School, and lived in Southampton whilst at uni. She was a part of the University Radio Breakfast Show, chatting each Wednesday morning, about art, music, and life in general. She began learning Japanese in second year. She was based in the sculpture studio but her work is new media: creating primarily films and digital stills.
Where does reality begin, and where does it end? Inspired by the Japanese philosophy of an all-inclusive interconnected reality, I have been using my art to explore these questions. An intrinsic inclusion of the comparison and relationship between the artificial and the organic within my artwork is undeniable: from exploring post-human-based ideas in first year (examining the biological human as a digital entity), to a concept addressing and expressing the (meta-)physical human within etymology and linguistics in second year. However, upon entering my final year, and having experienced Tokyo in the Summer, I have been focussing more directly upon the hybrid of the man-made and the natural, examining the presence of their amalgamations within reality and the self.
Following lockdown, I have been considering this ideology under these now new and unforeseen circumstances. So, where does reality begin? Where does it end? The lockdown brought these questions to an even greater significance, as we turned to technology to recreate a version of reality and normality. We have used our screens as a portal to access some kind of reunion with actuality, whilst in turn disassociating from reality itself. Thus, whilst examining both the syntheses and the margins of the artificial and the physical, my current and predominantly filmic work reflects the collective experience of the boundaries and perceptions of reality and the self becoming blurred and mutated during lockdown.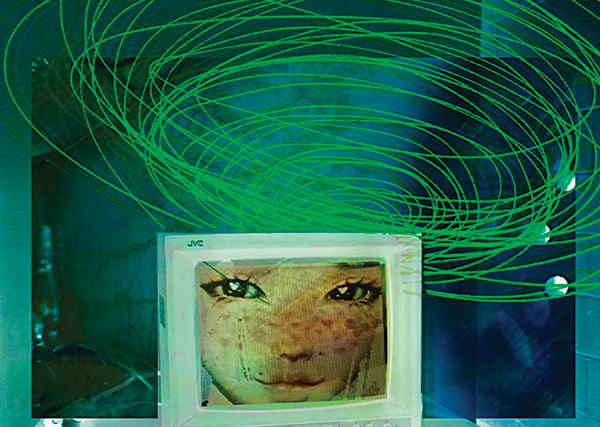 Symposium session: