James is from Dronfield and did Foundation at Chesterfield College.
The themes of my work form around dystopian futures and post-apocalyptic landscapes. I address these subjects through sculpture, digital, and audio work. I work a lot with found materials because I can find a new material to work with that I wouldn't have previously considered. I like the challenge and mystery of non-traditional art materials.
The digital work appears synthetic and glossy like fossilised objects in a digitized scape which I also try to embody in the physical objects, this synthetic flesh alien quality with a slimy texture like a fluid exuding from the surface of the object.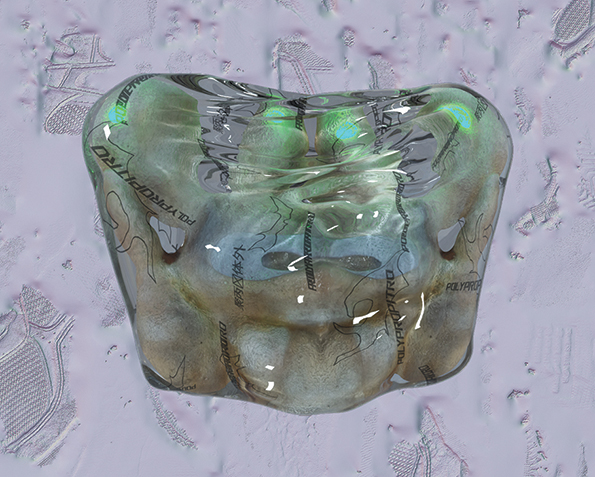 Symposium session: