Bryony is from Hayling Island, Hampshire. She attended Foundation at South Downs College, Hampshire.
Her work is based around the process of manipulating digital images by distorting and layering sections and then painting these onto large scale canvases.
I aim to push the boundaries of what we see portrayed on social media and how far I can manipulate and distort the image but still leave it recognisable.
I use images of iconic celebrities from their social media and draw the image digitally. I then layer the image digitally and separate each layer to distort and manipulate from the original. How far can an iconic image be distorted before it becomes unrecognisable? My final image is then left without many of the iconic & finer details or human features. This then goes onto form a new distorted image which I hand paint onto a large-scale canvas.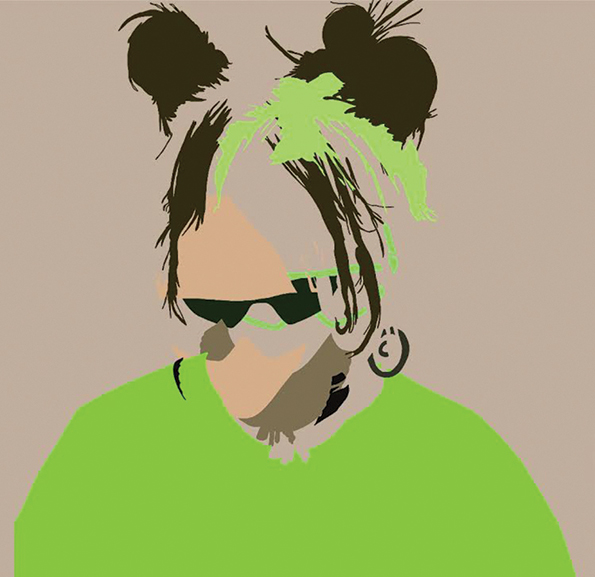 Symposium session: