Maryam completed a Foundation at City & Guilds of London Art School. She was on the External Events Committee, ran the Instagram account and the Anarchist Film Club. Maryam attended 'Beaux-Arts de Paris' on exchange, and organised a series of collaborative exchange exhibitions, in Paris and back in the sculpture bookable space. She worked part-time in graphic design and completed an Excel Internship at The Willis Museum, Basingstoke.
At the heart of my practice is knowledge and skill acquisition, an insatiable, 'pathological curiosity' (Tzara, T. 1918). Influenced by revolutionary attitudes such as Dadaism, chaotic, anarchic and experimental, my immediate instinct is to resist the notion of oversimplified, reductive classification. I make installations, curate environments, occasionally instigate 'happenings'. I lead and contribute to projects that I feel passionate enough to pursue, from founding the elusive (secret) 'Anarchist Film Club' to the assembly of 'Just 3 Boys', a fictional art collective, comprising writers, philosophers, musicians and artists who feature in their own semi-eponymous stage play, 'Just 3 Boys in Kimonos'.
I co-opt individuals to participate in situations, I offer interjections and interventions (sometimes to humorous effect, sometimes unwarranted or unwelcome). I question incessantly, sometimes provide answers to others' questions, at times even my own. I make zines. I collect objects, refuse material and assorted second-hand paraphernalia and can occasionally be found assembling them. I make large-scale, site-specific drawings, sometimes on the walls. I scribble constantly – and can be seen to paint, even photograph on the odd occasion.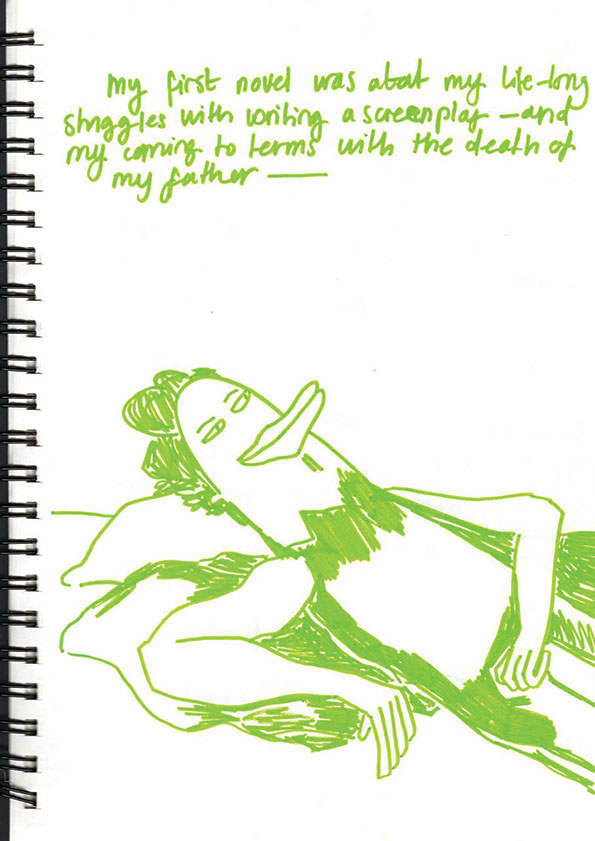 Symposium session: